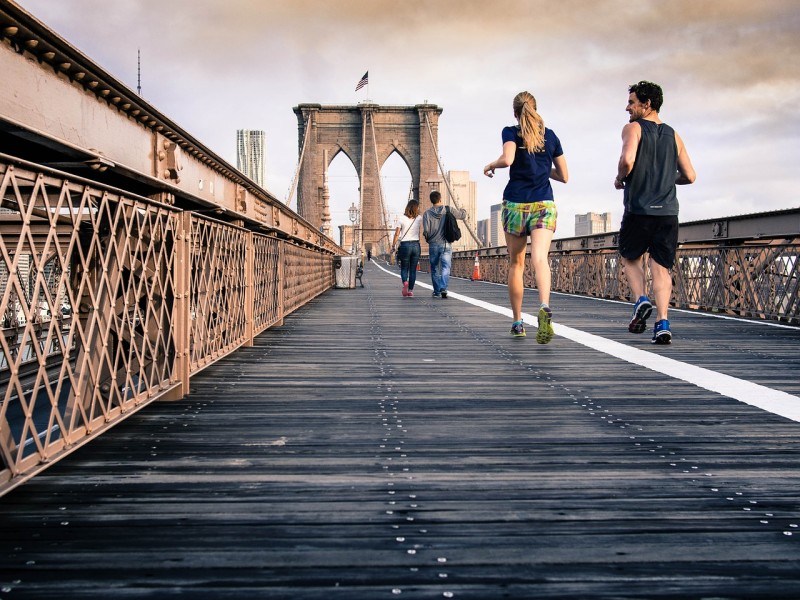 It's hard to start a routine of healthy habits and more when you haven't done so for a long time. The first step of proposing it or writing it down on a sheet of paper as our objective is easy, but starting to put it into practice is not so easy. We all have more lazy moments in our lives where it is difficult to maintain healthy habits, control our diet or carry out some type of physical activity.
Here are some simple tips to help you maintain active and healthy lifestyle habits.
FULFILL YOUR FIRST DAY OF ROUTINE
The first day is the one that costs the most but, without a doubt, it is essential to launch ourselves for our objectives. It doesn't matter if you're ready to start, if you've rested enough or have little time, because the first day we'll use it to start creating our habit.
It doesn't have to be a demanding day. As far as training is concerned, it is not necessary to start doing intense or extensive training over time. It is enough to fulfill our first day, the quality of the training will already arrive in the next days. In terms of food, a small change of habit may be enough, for example start drinking 2 liters of water a day or reduce the amount of bread eaten in the day.
The first day is our beginning to believe in our progress!
CONCRETE YOUR OBJECTIVES
After your first day of routine for sure you see everything of another color so it's time to concretize your goals. You can divide the goals into categories to manage it better, for example: Physical activity, food and family/friends.
Within each category it is very important that you think about a progression, that is to say, that you start with simpler objectives and easy to achieve and then move on to more complex ones.
Example of progression in training:
– Go for a walk 3 days a week, 1 hour a day.
– Start going to the gym 2 days a week.
– Ask a trainer for advice on how to plan an adapted workout for you.
Start with simple goals and you'll notice the change!
PROGRESSION
Once the objectives have been achieved, we may be very motivated to begin to radically change our body and our habits. It's a fantastic idea but watch out, don't go crazy, creating a routine takes time in the long run, not short-term goals.
Start progressively, don't try to cover too many things at the same time because it's really hard at first. The long list of purposes you have in your diary could be really stressful if you try to do everything at once.
Set yourself a single goal to start with and give yourself time, devote a week or two to achieve it on a regular basis. Take it easy and do things right, step by step you will achieve great goals without even realizing it.
BE AWARE AND UNDERSTAND THE SETBACKS
It's normal in life for unexpected setbacks to appear that can deviate from your routine, such as leaving work later or having a doctor's appointment. Because of these situations, it may be tempting to get carried away and think you've wasted your training day. You could lose your motivation and the next day let yourself go and take advantage of any little setback again.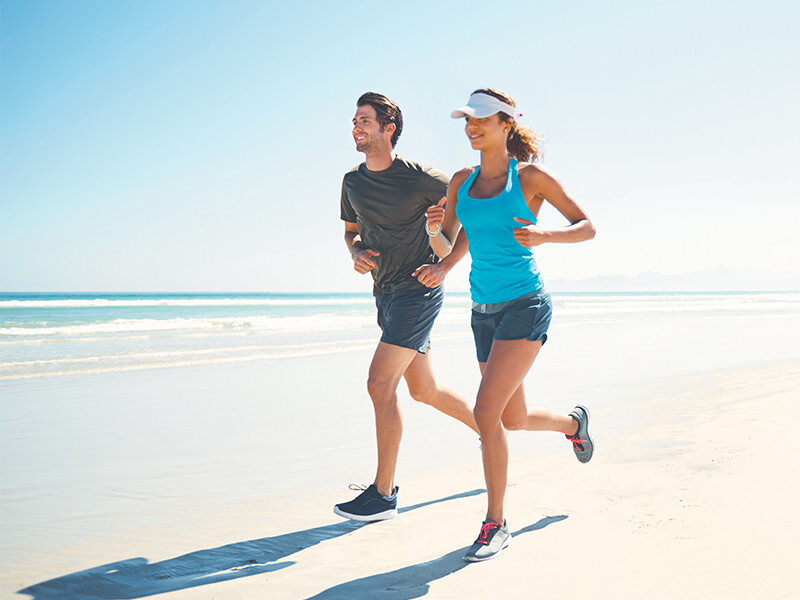 Not an "all or nothing" as this attitude will lead to failure. You have to be understandable and understand the setbacks. If one day I haven't been able to train or I had to eat something that is not ideal, nothing happens, in the following days we will be able to recover it as long as we maintain our motivation and effort. A delay is very common but is recovered very easily. Don't turn that delay into a failure.
Consistency is the key that makes the difference between those who cling to their goals and those who do not.
Make the effort and keep the constancy! You'll be glad you did!
ORGANIZE
Be organized and prepare for any activity. It will be less stressful and much more productive.
– Create schedules that suit you. Make the most of each day by having a good schedule. Each person has his or her own work schedule, so some will have to get up early and train early in the day, while others will be able to do better at noon or after work. It doesn't matter when, but make the most of your time.
– Make a shopping list. Buy what is necessary and essential. Plan your meals so you know what to buy each week. It will help you to reduce unnecessary expenses.
– Spend time thinking about your progress and goals. A very good practice is to spend some time at the end of the day, for example when you are in bed before going to sleep, to think (even write down) your progress no matter how small, it will help you to improve and remain motivated.
NO SHORTCUTS
We have to be aware that if we want something, we have to make an effort. There are no miracle diets, nor are the 7-minute training sessions for a perfect body real.
Whatever we want to achieve, it is essential to dedicate time and desire. There are no shortcuts to achieve great results.
Have an overview of reality and gradually polish your attitude. The best thing about being fit and maintaining a healthy lifestyle is that you will feel great about yourself, and you will show that you are capable of achieving your goals and taking control of your life.
You are the master of your own destiny!
CONCLUSION
We are all capable of making a change in our lives and improving our habits by creating a healthy lifestyle, if not, but it takes effort and dedication.
It is not necessary to change from one day to the next. The ideal would be to plan your goals, start with a small step, and continue slowly to maintain these changes in a lifestyle.
Build your healthy routine and you'll be so proud that you'll be able to maintain it for a lifetime!